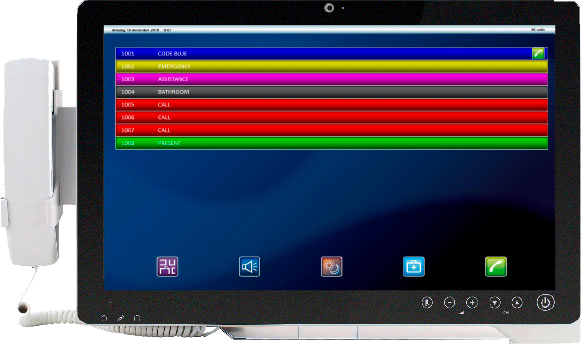 Notifications
Nurse desk efficiency
All iCall call units communicate directly with all types of Nurse Desks. Every nurse desk can be programmed to display relevant calls from specific areas, depending on the moment of day and day of the week.
With iCall's Master Station, a floor map will display the calls in the specific rooms and IP-corridor displays show relevant calls to the complete staff. Via the intercom on the SIP room units or the telephones, direct contact can be made with the patient or resident from the Master station or any other telephone.
The distributed nature of iCall means that nurse stations and corridor displays can be placed anywhere to show all room calls and alarms.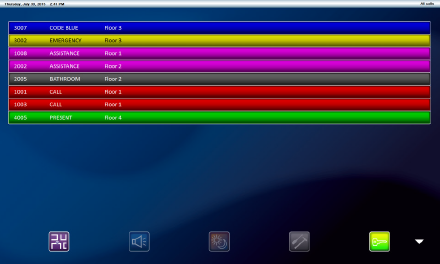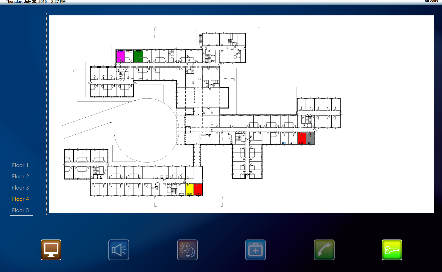 Overview off all features
Do you want more information?
Do you want to become our local partner?