Nurse staff is mobile and has
a very diverse range of tasks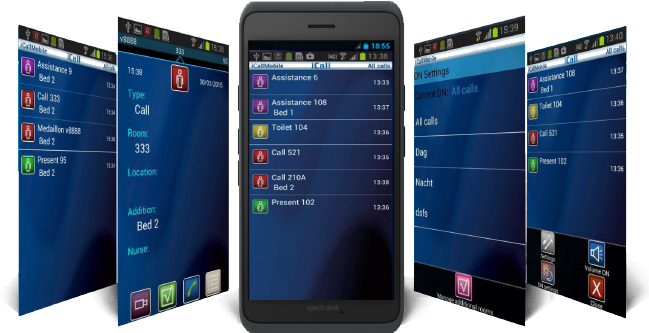 A complete messaging system sends all room and alarm calls to any WiFi, IP-DECT or Smartphone device, depending on the user group per care moment. The Mobile Nurse Desk for Android offers a constant overview of all room call events and offers full control to the nurse.
Via the intercom on the SIP room units or the telephones, direct contact can be made with the patient or resident from any wireless telephone in the system.
Overview of all features:
Desea obtener mayor información?
Quiere convertirse en nuestro socio local?