Acousticall
Sound-based
nurse call
With its acoustic call unit in LocalBus version, iCall offers call capabilities with automatic call activation when the sound in the room passes a predefined level. Whenever a patient is incapable of making manual nurse calls, the acousticall unit will detect the sound level and sound length.
When a predefined level of sound length or sound height is passed within a predefined period of day (f.i. at night), a nurse call from that room will be activated automatically in the same procedure as a manual room call.
To offer complete flexibility, every acousticall unit can be programmed individually per room at the iCall 290 Nurse desk.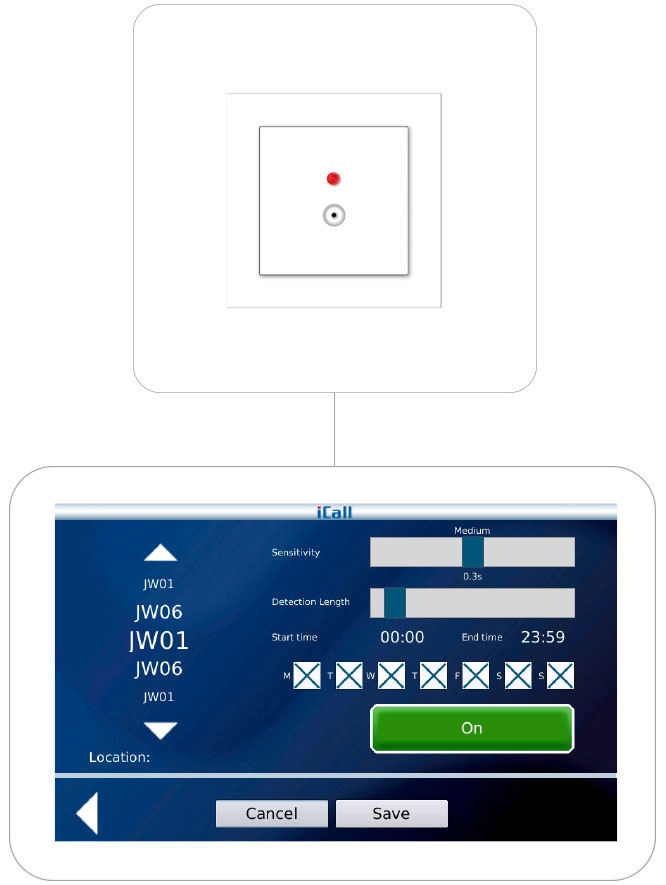 Overview of all features:
Do you want more information?
Do you want to become our local partner?