IndigoCare
turns nurse call

Top or bottom connection?
The choice is yours.
The multifunctional nurse call handset for any type of use.
In more than 65% of the cases, the handset is hanging on
the lifting pole in front of the patient. Upside down.
Harder for the patient to use functionalities as the handset
needs to be turned in order to understand its features better.
Other 'nurse call systems' handsets only have one cable entry
at the bottom of its handset.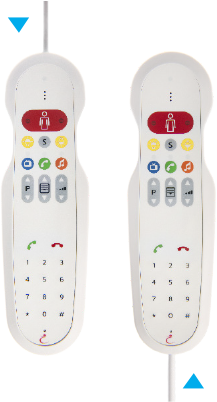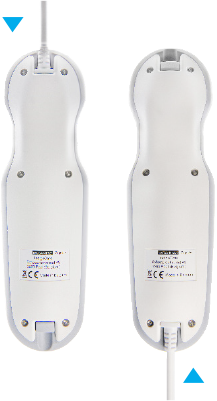 No more upside down worries
Each iCall handset can have the cable entry on the top or at the bottom.
Whenever the handset is hanging in front of the patient, handsets with top
cable entry will be used so all features will be visible instantly. Or the handset
will be positioned beside the patient in the wall holder with magnetic in/out
detection, using the handsets with bottom cable entry. The hospitals' technical
staff can change the position of the cable within each handset, it's easy to do
and the IP67 rating will not be impacted.
Know your patients' needs faster.
iCall offers SIP speech room units combined with the multimedia pillow speaker: 2-way communication between the patient and the staff is available on the SIP unit and/or the handset. Multicast paging is available on the 205/206 SIP speech units within different programmable groups. After a nurse call, nurse staff uses the direct intercom communication to find out the reason of the room call immediately to respond in the right way.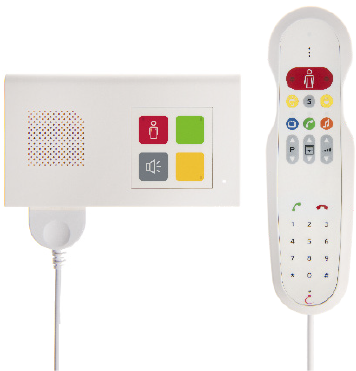 'Oops, I disconnected…'
The handset cable is connected to the iCall SIP 205/206 unit with a magnetic
connector. This connector ensures that the cable can be disconnected in any
direction preventing damage of cable or wall unit. And of course, an automatic
pull-out alarm will be activated.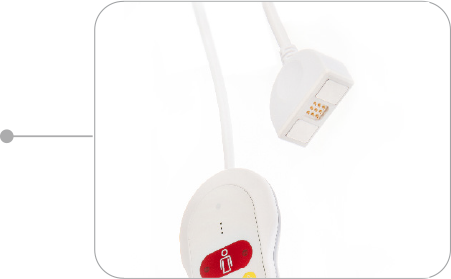 Overview of all features:
Do you want more information?
Do you want to become our local partner?