A cost effective system can be deployed using
iCall's standard
call units
Standard I/O The economic
approach
With its 501 I/O module programmed as a room controller, a very cost effective system can be deployed using iCall's standard call units. The I/O module is connected on the LocalBus, so re-use of any 4 wires in retrofit environment is possible.
Since the 290 SIP-Touch Nurse Desk offers the LocalBus, up to 50 rooms with I/O module can be connected directly to the Nurse Desk offering the most economic solution available today.
Other brands' call units in normal open or normal closed connection can be re-used.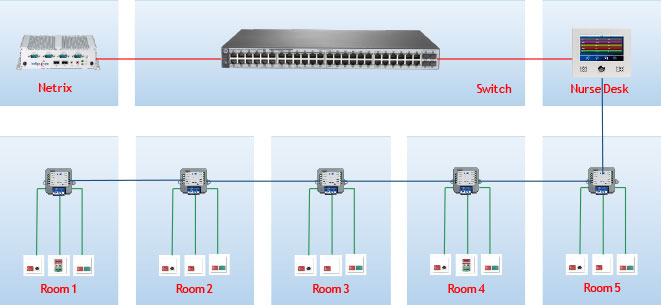 Overview of all features:
Do you want more information?
Do you want to become our local partner?